01.
Create an account using your mobile number and other personal details.

02.
Upload any of the documents like GSTIN, Shop & Establishment Licence.

03.
Browse & start order or sell products for your shop or from your shop.
Use our app by watching video
How to Use Our App
Learn how to buy and sell from the app using the steps in this video.
INTRODUCTION OF US
Online Market Place For Trading.
In the world of B2B, your professional network is everything. Because your business is about business, the potential of who you know and who they know is where powerful connections happen.
B2B Trading Application.
Trading with other vendors with No cost.
All Sellers can use this application who have GST Certificate.
All Users who have not GST certificate can also use app as a buyer but shop registration certificate(municipal corporation certificate) is required .
Whole Seller can use for selling their products with best price.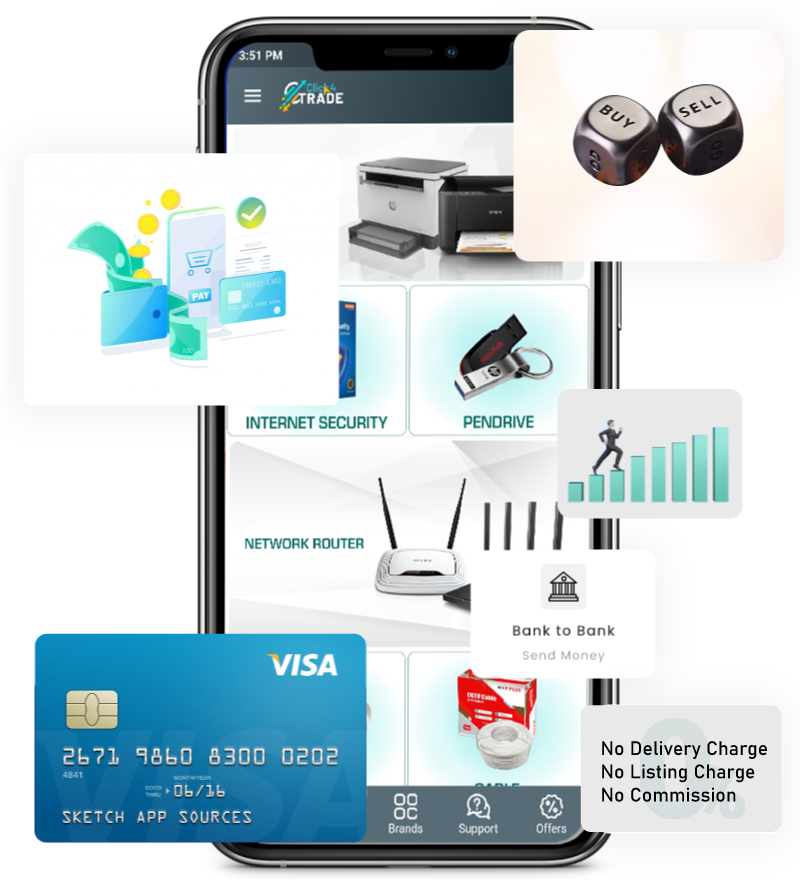 BE THE FIRST TO KNOW
How to use click4trade?
Steps and Requirement for Using App
Need a Mobile and GST Certificate.
You have to download app from the play store.
Register your shop. after approval , create your shop for do trading.
List the products for sell.
If you wanna buy , search for particular products and buy from the seller.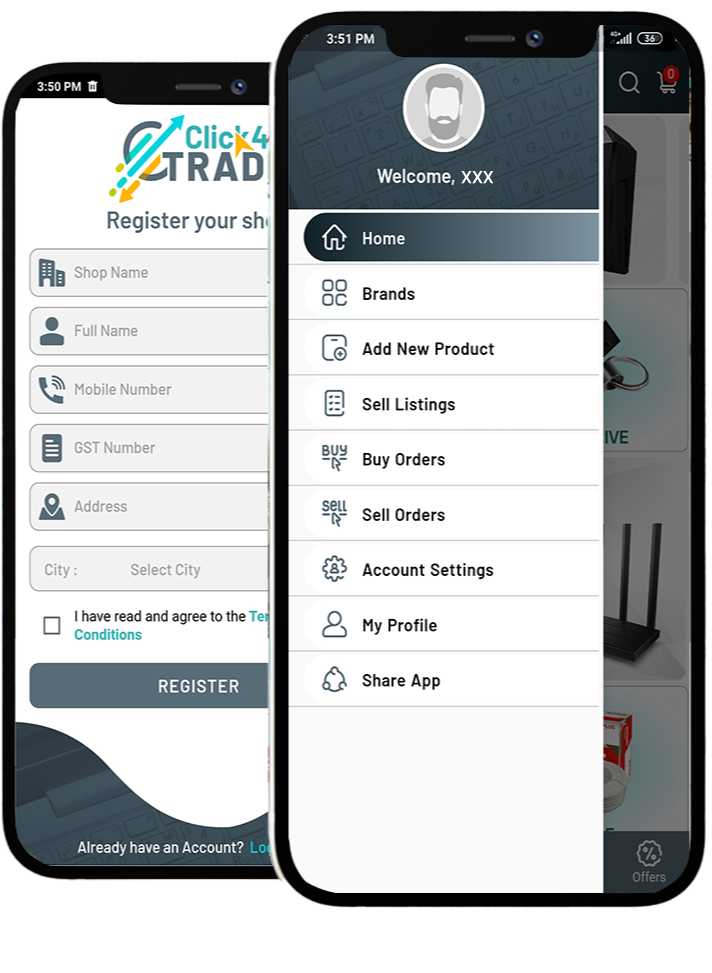 Our Advantages
We allows to buy and sell
With the help of an effective B2B eCommerce solution, your business will be able to grow and scale in response to market demand.

B2B ecommerce is the process of marketing and selling products between two businesses online.

Digital platform where one business buys goods to another business.Buy any computer & accessories here.

One of the biggest eCommerce platforms that sell at wholesale prices.Sell any computer & accessories here.
CLIENTS TESTIMONIAL
800+ Customers Love Click4Trade
The rating that you give in your review can help other shoppers make an informed decision to purchase.

"Click4Trade is a good app where we can order IT accessories through online. We get many branded and original IT accessories and moreover the products are not that expensive."
Timothee chalamet

"My experience with this app was excellent. I use it for buying and selling products. The product was excellent and reliable. Delivery was excellent. Payment was very quick."
James Hanks

"Outstanding and super quick service. My issue was fixed in a matter of minutes! Would absolutely recommend this app. Excellent selling and buying experience."
Sakshi Tanna

"I would recamend this app because it was easy to use and set up and its overall good. Click4trade is a great resource for finding buyers and seller for our business."
Roshan Bhatt
CHECKOUT APP PAGE
Our App Guidelines
Customers can use easily Click4Trade app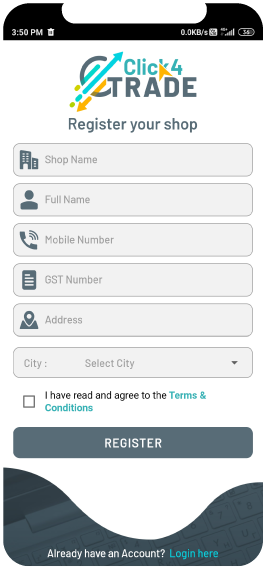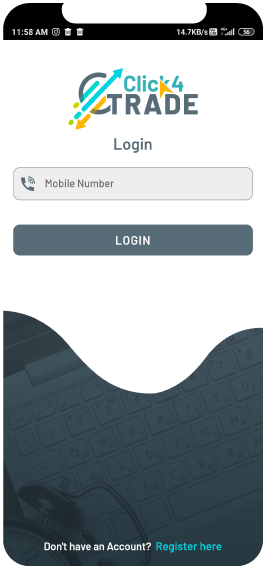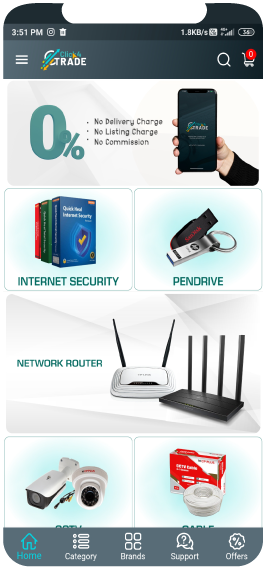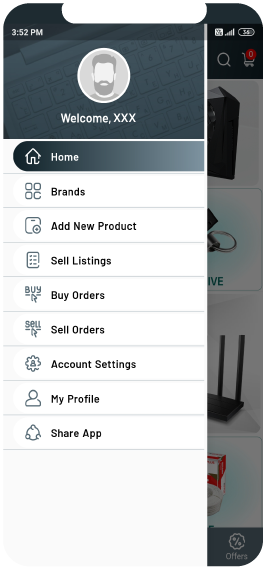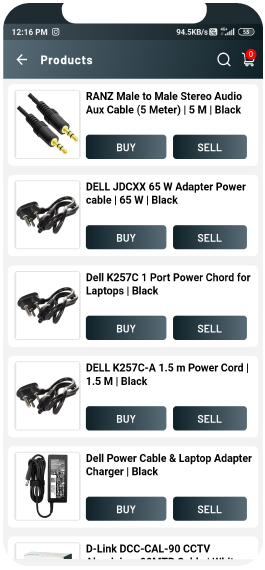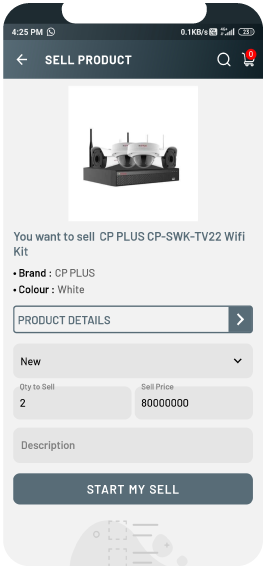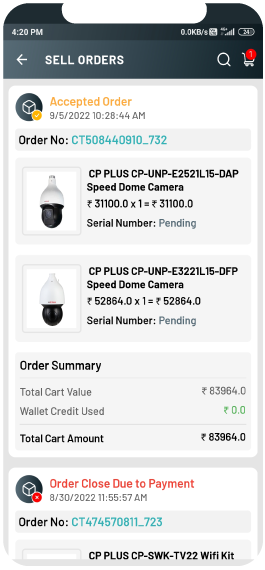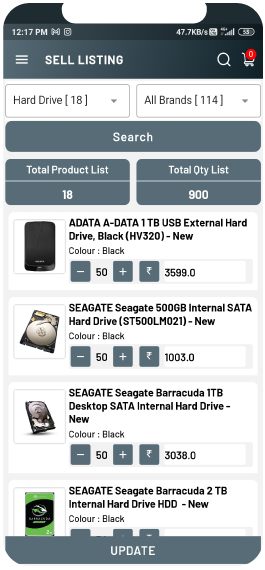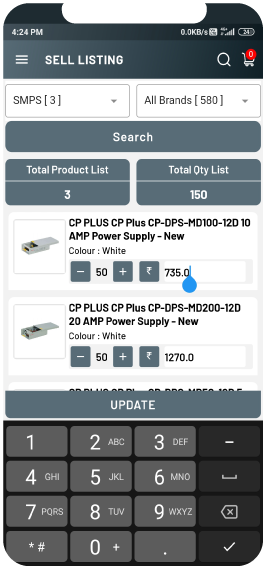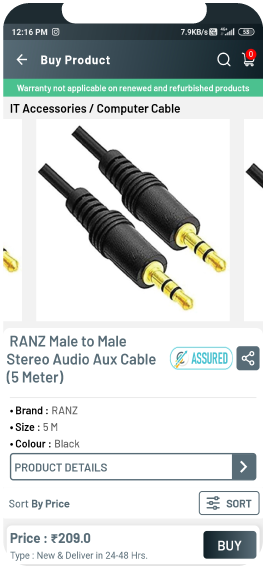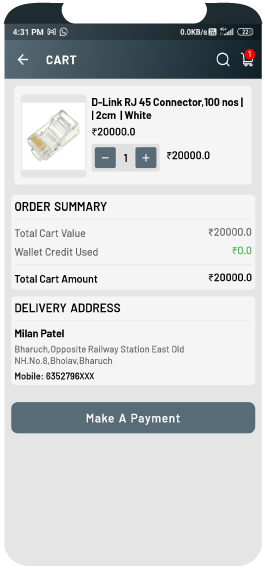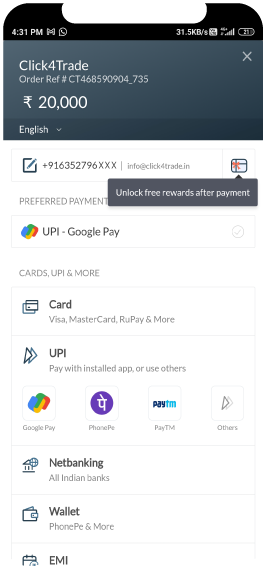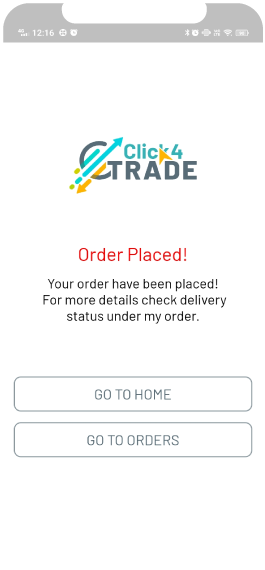 2500

+
Sellers

200

+
Per Day Orders